Marketing Research & Consulting (for pharmaceutical companies)
SSRI has been assisting both domestic and international enterprises with strategic planning and decision-making by providing full healthcare marketing research services for over 30 years. We understand the uniqueness of the Japanese market and can provide you with a tailored solution using our expertise in all sorts of disease areas, types of research, methodologies, and cultural differences. We also work in close contact with the leading research agencies in the world, which allows us to suggest and execute full-scale worldwide research. We strive to accommodate your needs and can also conduct consumer research. Some of the services and tools we use include the OPEXTM, primary research, online surveys and Intensive Delphi Method.

International Market Research Operations (for international market research agencies)
SSRI has a team of specialists that has been supporting overseas market research agencies with fieldwork services and analysis for over 20 years. This team alone conducts over 80 ad-hoc projects each year and we consider ourselves to be the experts in localizing materials for global market research. With our broad range of experience in terms of disease areas and methodologies, as well as our extensive knowledge of the Japanese healthcare market, we are able to recommend our clients the most appropriate research approach and provide an accurate interpretation of this unique pharmaceutical market, which is the second-largest in the world.

Software Development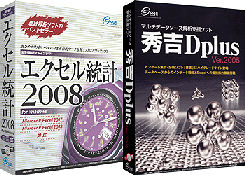 SSRI's team of experts in data analysis and IT technology develops new computer software,which aids the analysis of our marketing research divisions. Taking into account the actual voices of our first-line analysts and researchers, we have developed survey tabulation software, "Hideyoshi" and statistical analysis software, "Excel Statistics (Excel Toukei)"(both only in Japanese). We will keep striving to not only make these even better and easier to use, but also to develop new software by monitoring new technologies that are being created everyday in this rapidly changing IT world.