Healthcare/pharmaceutical market research is the core business for international market research operations. In the past 3 years (April 2005 - March 2007), our team have conducted over 200 healthcare related projects (approximately 10,000 physician interviews) in Japan for global market research companies.

Methodology:
Our team has experience in various methodologies. In the past 3 years, little over half of the projects conducted were qualitative (IDIs and groups) and the other half was quantitative (face-to-face, online, telephone etc.).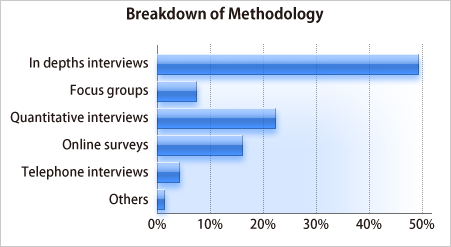 Disease area:
Our team also has extensive experience in conducting studies in various disease areas. In the past 3 years, almost 1/3 of the projects were oncology related.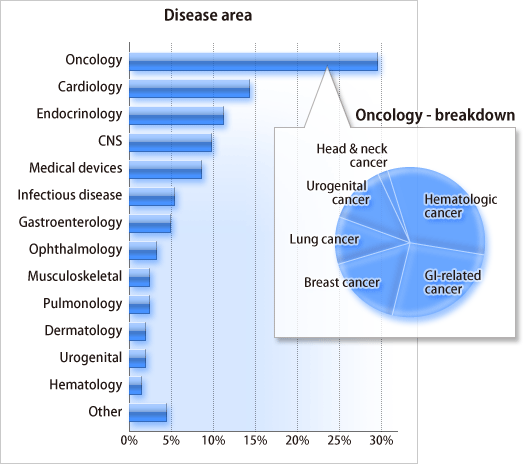 Patient research:
Although patient research is still difficult in Japan due to the "closed culture" of Japan, we have conducted over 25 researches in the past 3 years involving patients. While we have experiences in various patient types, in general, sensitive diseases (such as CNS related, urology related etc.) and serious diseases (such as cancer) are difficult to conduct.