Yakka DB (NHI drug price data base)
SSRI's "Yakka DB" or "NHI (National Health Insurance) drug price data base" includes below data for all NHI reimbursable drugs - branded and generics.
Current price (all drugs)
Price upon launch (all drugs after 1978)
Price after each revision of drug prices (since 1978)
This data base is equivalent to almost 35 years worth of Annual NHI drug price report, and is updated twice a year (generally in April and October) in accordance to the government's official notice.
Please note that the drug prices of existing drugs will not change in the majority of the updates, as drug prices in Japan are only reviewed and revised every 2 years. Therefore, in the majority of the biannual updates, the changes made to the database will be the addition of newly launched drugs (and its price) and the exclusion of discontinued drugs.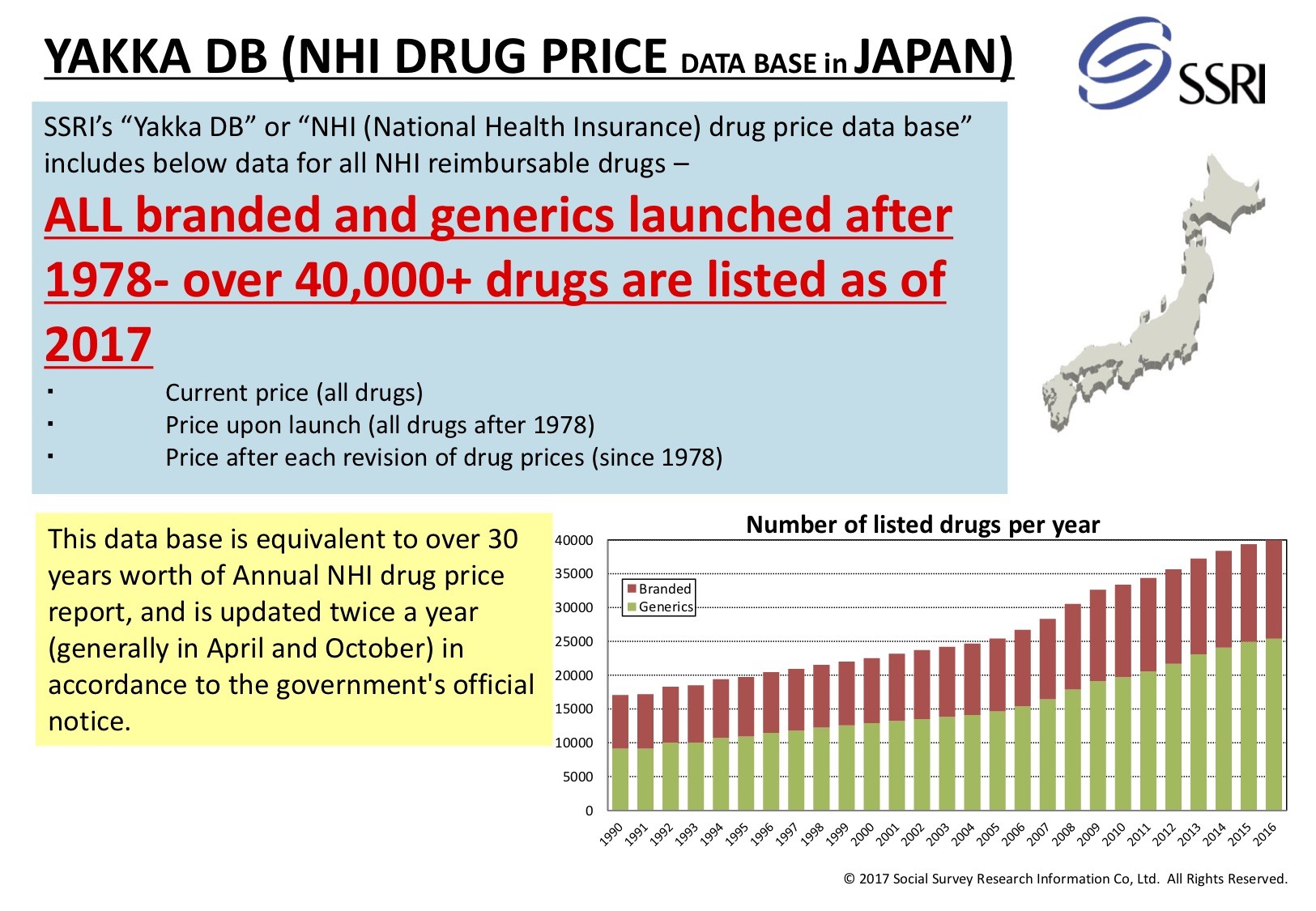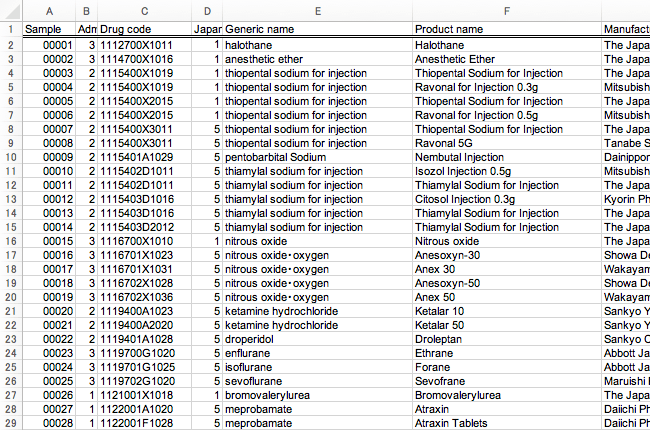 PRICE: 250,000 YEN/ year (Japanese file or English file)
Also available: Japanese and English on the same file = 350,000 Japanese Yen/ year (note: if 2 separate files of English and Japanese are necessary, the total cost will be 500,000 Yen)
*Annual fee will automatically be charged each year unless there is a request for discontinuation
*If payment is to be made domestically, additional 10% local tax will be added to the total fee